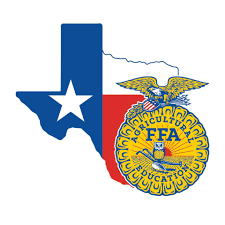 Texas State FFA Virtual Convention
Sam Thomas
Tuesday, July 07, 2020
The Texas State FFA convention will be online Wednesday, July 8, 2020, Thursday, July 9, 2020, and Friday July 10, 2020.
Morning Sessions will begin at 10:00 am each day and evening sessions will begin at 3:00 pm each afternoon.
The convention is open for all FFA members and parents or supporters.
The website for the convention is: convention.texasffa.org.
The Chireno FFA Chapter number is TX0162
We encourage all to view the convention through the website at the times listed.
If you have any questions please contact Mr. Sam Thomas, Agriculture Science Teacher, Chireno HS (936)572-8063