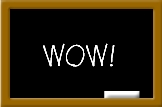 The purpose of the Chireno PTSO is to develop a strong union and open the line of communication between parents, teachers, students, and the community.
We would like to encourage parents, teachers, students and community members to be active in the PTSO. Your opinions are important to this organization.
The following are some events and activities that the PTSO typically sponsors or supports each year:
Scholarships
See You At The Pole
Downtown Trunk or Treat
Veteran's Day Celebration
Teacher Appreciation
School Board Appreciation
Field Trips
HOBY
Santa's Workshop
Angel Tree
Sweetie Pie Tea
Star Student Recognition
We encourage feedback and suggestions, as working together we will continue to make Chireno School a wonderful experience, as well as prepare our students for the future.
Chireno PTSO email address is chirenoptso@gmail.com
Look for us on facebook!