From the Chireno Owls Sports Wire: Congratulations to Addison Babbs, Alaina Goodwin, Jessica Durrett, and Morgan Collier for being selected to the TGCA All-State Softball Team! These ladies are outstanding softball players and teammates…and they led by example everyday. Fantastic job, ladies!!

From the Chireno Owls Sports Wire: After an outstanding softball season that saw our Lady Owls advance to the State Semifinals, quite a few of our young ladies were rewarded with the following well-deserved district 23-2A accolades recently. Congratulations Lady Owls!! District MVP: Morgan Collier Co-MVP Catcher: Jessica Durrett MVP Utility Player: Alaina Goodwin (SS/Pitcher) Newcomer of the Year: Addison Higginbotham 1st Team All-District: Addison Babbs (3rd base), Payton Johnson (1st Base), Dacey Coleman (Right Field), Morgan Anthony (Left Field) 2nd Team All-District: Kinley Brown (2nd Base) Honorable Mention: Alexia Kolb, Zoey Spencer, Eden Morris

From the Chireno Owls Sports Wire: Final score: Hermleigh 2, Chireno 1. Our ladies and coaches brought it everyday and today was no different. They are fierce competitors and made this school and community so proud throughout the season. This team is certainly one for the ages. It is written.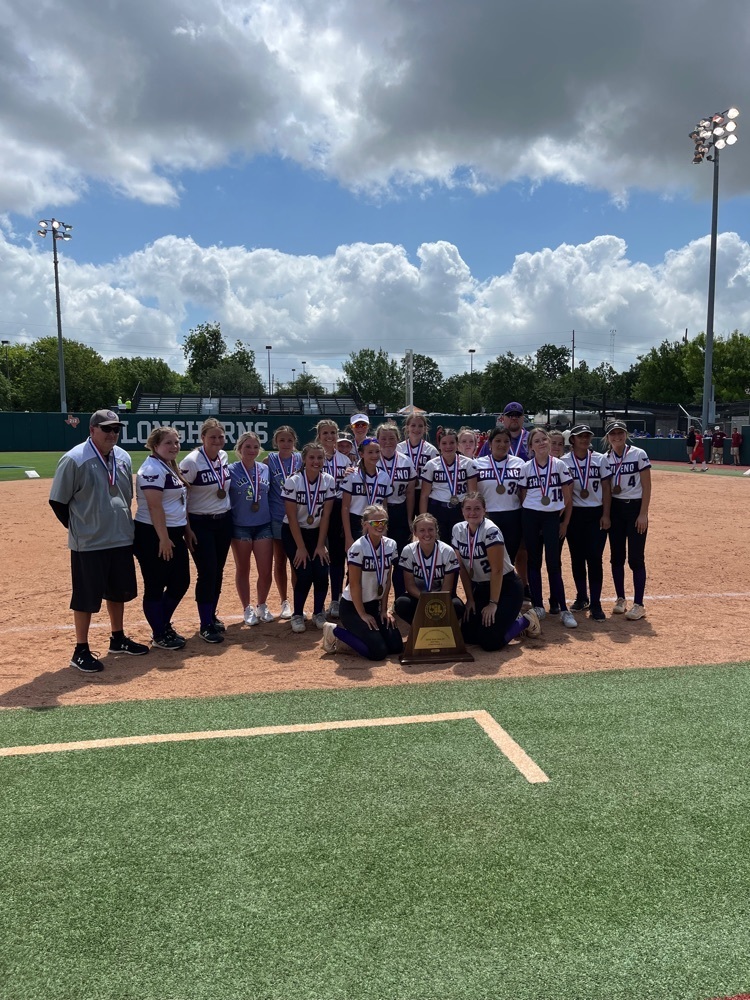 From the Chireno Owls Sports Wire: If you are planning to attend games at the state softball tournament, please be mindful the UIL has released the following stadium rules for all fans to follow: Clear Bag Policy: a clear bag policy is in place at McCombs Field. Approved bags include the following: bags that are clear plastic and do not exceed 12" x 6" x 12"; or one-gallon clear re-sealable plastic storage bags; small clutch bags or purses do not have to be clear but cannot exceed 4.5" x 6.5". Facility/Stadium Rules: Only handmade noisemakers will be allowed. NO artificial noisemakers are allowed. Signs, flags, or banners are not permitted in the stadium. No signs, flags or banners of any size may be affixed to the facility. Items that can be held by one individual, reflect good sportsmanship, and do not block the view of others spectators are permitted. Programs: All programs for the 2022 state softball tournament are available digitally. No hard copies of the state softball program will be made available. Videotaping: No video or filming apparatus will be allowed in the stadium. Still cameras are allowed, however. Order forms for DVDs of softball games played will be available through the UIL website. Spectator Entrance: Spectators and fans may enter the stadium through gates 1, 3, & 4 Concessions: Concession stands will be open inside the stadium for the duration of all games. And finally, for those who wish to watch our Lady Owls play but cannot make the trip to Austin will have an opportunity to watch a live broadcast on the NFHS Network with a subscription. The link can be found at
https://www.nfhsnetwork.com/associations/uil

From the Chireno Owls Sports Wire: We have state softball ticket information! Tickets are now available to be purchased online at
https://fevo.me/2022uilsoftball
Online ticket sales will be available to fans of participating teams until 9:00 am Monday, May 30, at which time they will be made available to the public. There will be limited ticket sales available onsite, if tickets remain the day of the game. Tickets will be $15 plus fees a game / session for both students and adults. Children 2-years old and younger will be admitted free of charge. Should the Lady Owls win Tuesday against Hermleigh, tickets sales for the June 1 championship game will go on sale approximately three hours after the conclusion of the second semi-final game, which begins at 4:00 pm. The UIL has indicated that 10:00 pm would be the latest they would go onsale Tuesday night.
FFA/JR FFA Show Meeting! See below!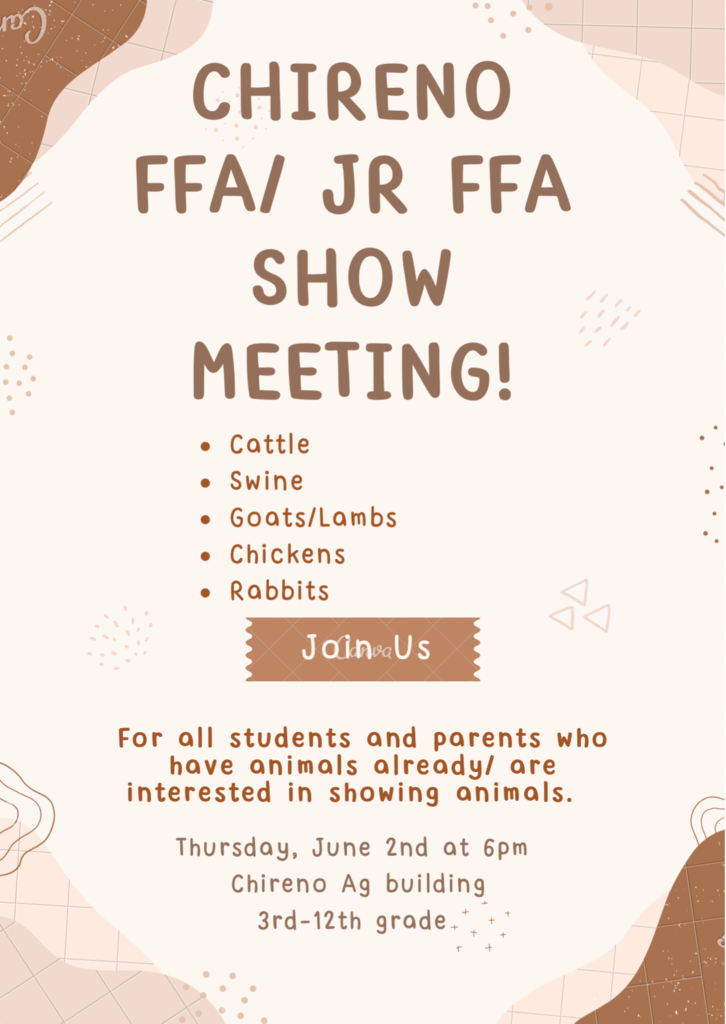 From the Chireno Owls Sports Wire: Congratulations to the following baseball players, who helped lead our Mighty Owls to a district championship this year...well earned district accolades! Landon Nash - District MVP Sean Fitzgerald - Defensive MVP Omar Ramirez - 1st Team All-District Riley Copeland - 1st Team All-District Keith Patton - 1st Team All-District Hayden Nichols - 1st Team All-District Camden Sowell - 1st Team All-District Dylan Wells - 2nd Team All-District Riley Patton - 2nd Team All-District Brendon Hight - Honorable Mention Alen Villedas - Honorable Mention
Secondary Awards Banquet will be held Thursday, May 26th at 10:30 am following Elementary awards.

From the Chireno Owls Sports Wire: The UIL has spoken and has determined that our Lady Owls will be matched up against the Lady Cardinals from Hermleigh High School. Game time is set for 10:00 am on Tuesday, May 31, at Red and Charline McCombs Field on the campus of The University of Texas at Austin. Should our ladies win this state semi-final game, then they will play the following day at 4:00 pm for the state championship. Ticket information will be forthcoming.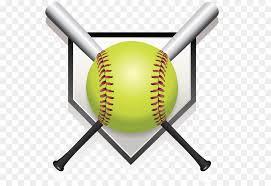 Class of 2022 Senior Spotlight Annemarie Williams Annemarie plans on attending Texas A&M Corpus Christi for the freshman year and then Texas A&M University for the remaining years to study forensics. Her fondest memory from high school was dancing with the cheer team to a routine she choreographed. Annemarie's advice would be to not stress too much over the little things that in the end will not matter when you move on from high school. She also encourages students to get an emotional support puppy. Her most impactful educator was Mrs. Mancill.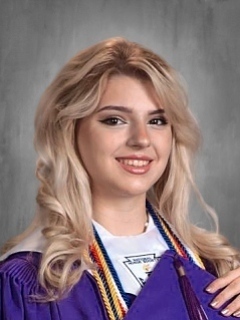 Class of 2022 Senior Spotlight Autumn Wells Autumn Wells plans on entering the workforce upon graduation. Autumn's fondest memories from school was spending time with friends and making all the memories she will have forever. Her advice to future students would be to slow it down, your senior year goes by was faster than you think. Her educator of impact was Mrs Zienko.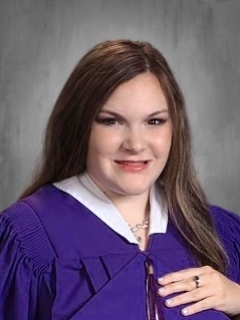 Class of 2022 Senior Spotlight Alen Villedas After graduation Alen plans on attending a culinary school to start his dream of becoming a Chef. His fondest memory from school were his senior trips to Tyler and Galveston. Alen's advice to future students is to simply stay in school. His educator of impact was Mr. Beile.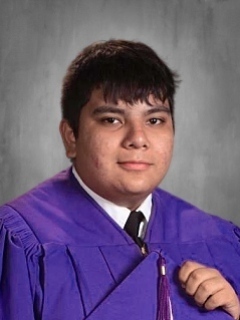 The USDA supports the National School Lunch program across the country and wants to continue supporting students when school is out. So, this summer they're bringing the meals to you! When you sign up to get a Meals-to-You box, every week you'll get a Meals-to-You box delivered to your home for each of your eligible students. Each box will include 5 breakfasts, 5 lunches/suppers, and 5 snacks—enough food for each kid for a week! To register, go to
www.mealstoyou.org
. This YouTube link provides detailed step by step instructions on how to register....
https://youtu.be/MWDFxGXAJX0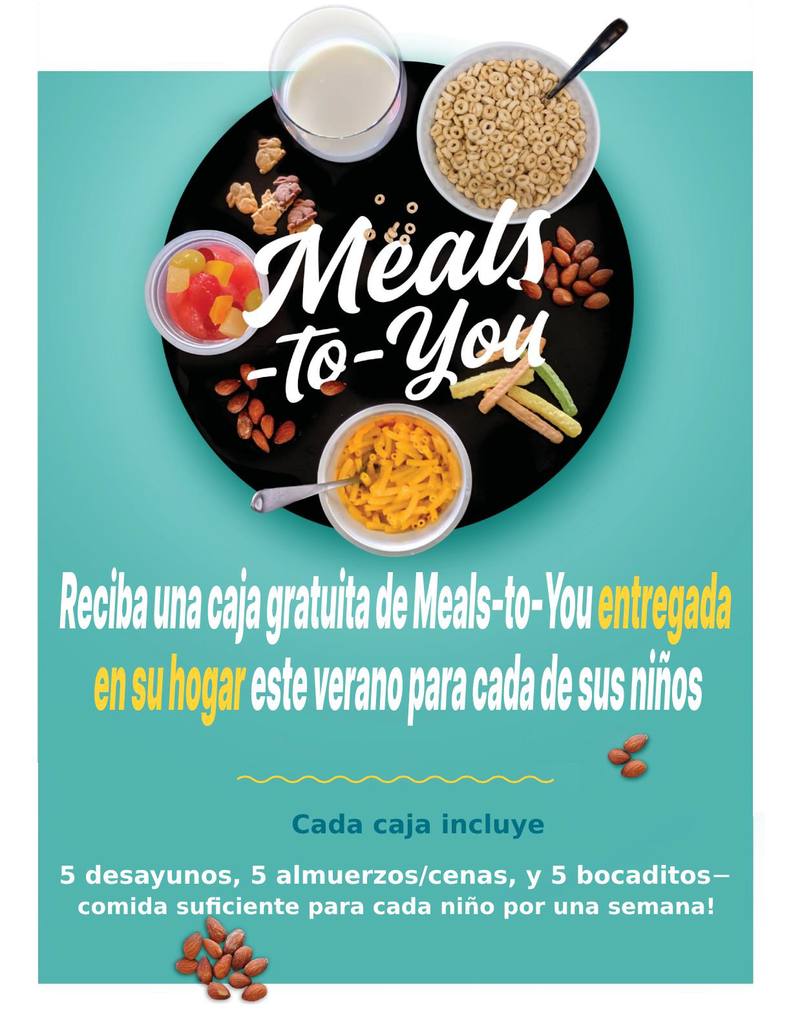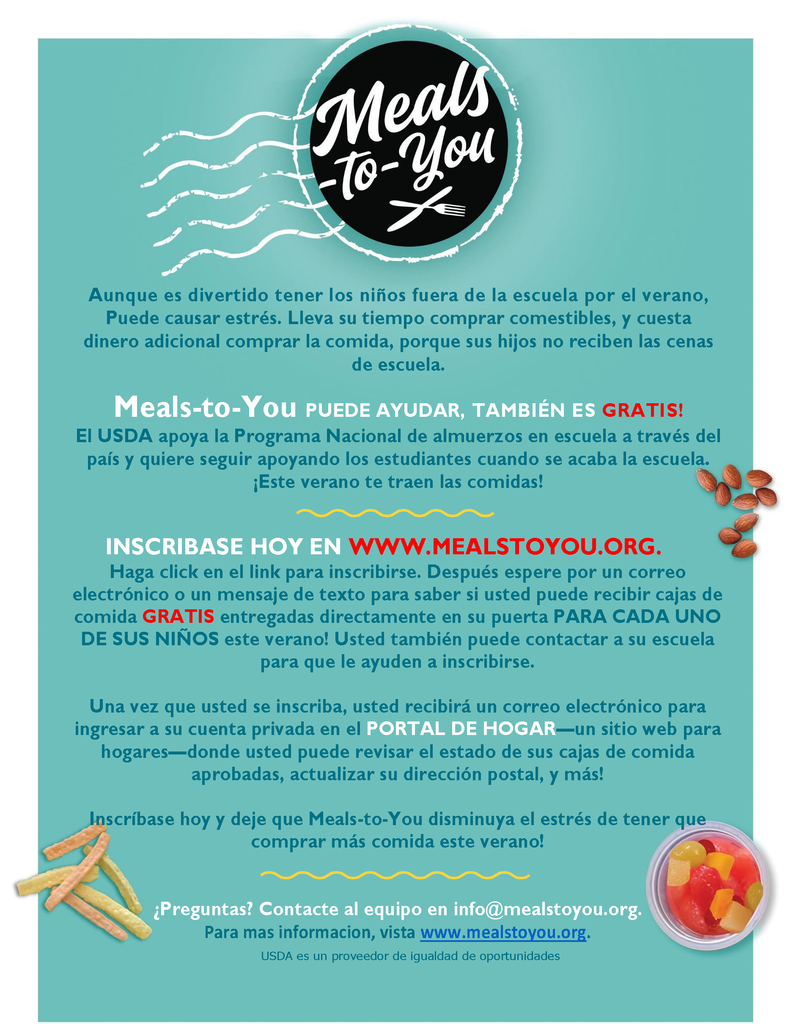 Class of 2022 Senior Spotlight Uziel Vargas Uziel will be joining the Army National Guard. After that, he plans on going to college to become an electrician and work HVAC. Uziel's fondest memory from high school was the regional basketball tournament. If he could pass on advice to future students it would be to involve yourself in everything you can. His educator of impact was Mrs. L.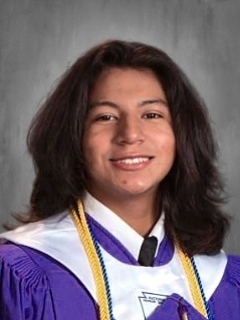 Class of 2022 Senior Spotlight Zachery Smith Zach plans on attending Stephen F. Austin State University. His fondest memory from high school was the process of making all his friends. Zach says to take your time in high school and enjoy it, the four years go by so fast! His educator of impact was his mother.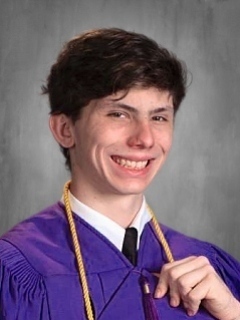 Class of 2022 Senior Spotlight Marissa Smith Marissa plans on attending college to pursue art. Her fondest memory from high school was the senior trip to Galveston and the beach. If Marissa could pass on any piece of advice to future students it'd be slow down and enjoy school as it will go by fast. Her educator of impact was Mrs. L.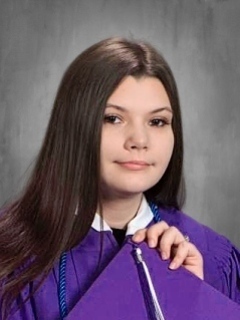 From the Chireno Sports Wire: Send-off for our STATE BOUND Softball team this Monday May, 30th. Doors open to the gym at 8:00 am with the pep rally to start at 8:15 am. We hope to see you there and GO CHIRENO OWLS!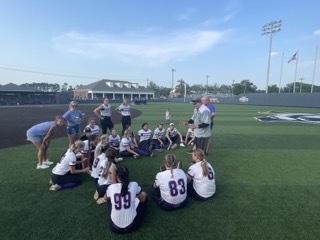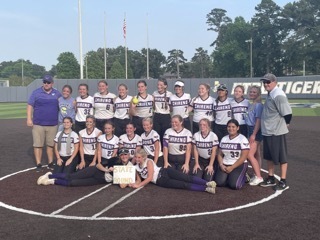 7th and 8th Grade Parents: Out of an abundance of caution we have altered plans for our incentive trip tomorrow. For students who earned incentive, we will be going to Texas Pro Bowl and CiCi's Pizza instead of Splash Kingdom Waterpark. Thank you in advance for your understanding! Please send your student with socks!

Jose Recio-Cordova won a $1000 scholarship from the Association of Migrant Educators for East Texas! The artwork attached below is based on the theme "Hard Working Families Create Future Successes" - a graduating son being comforted by his hardworking mother. His artwork will be used on the cover of the AMET publications and catalogs. Please congratulate him when you see him!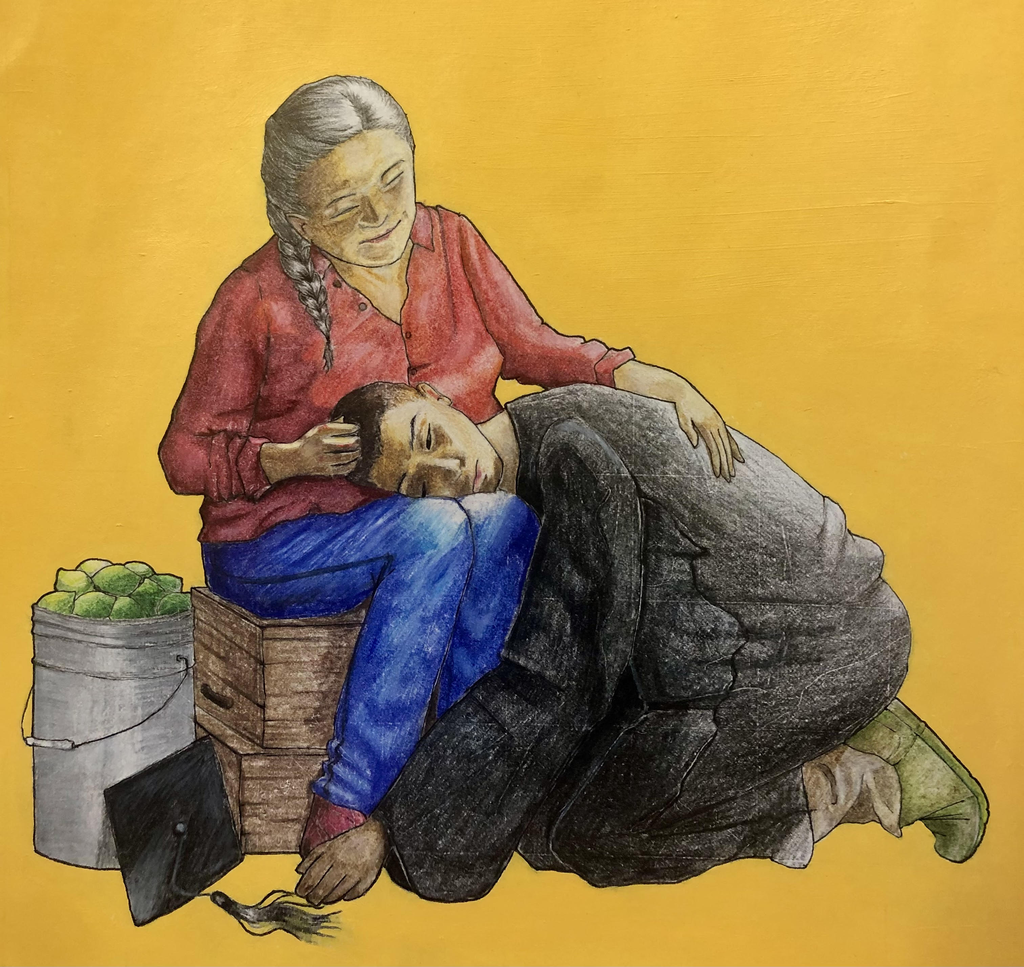 From the Chireno Owls Sports Wire: Final Score: Chireno 12…Bloomburg 6. Lady Owls are State Bound!