We remember.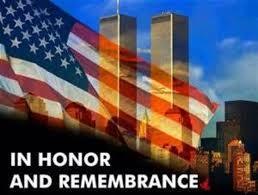 Attention Parents: The Student Learning Opportunity Commitment form is now available for the 2nd 6-weeks grading cycle. Please note: 1. You only need to complete this form for your child(ren) if you intend to CHANGE the current learning platform for the 2nd 6-weeks. 2. If you plan to move your child from in-person learning to at-home learning, you must contact your child's campus principal. Again, you only need to complete the form if you intend to change your child's learning platform. Forms are due by the end of the school day Friday, September 18th. Click here to access the form:
https://forms.gle/q9Yh3r4gk1hPoGW58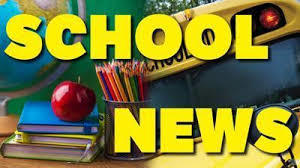 Due to the severity of Hurricane Laura, CISD will be transitioning into asynchronous at-home learning on Thursday, August 27th and Friday, August 28th. This means, your child will not report to campus in person on these two days. We will switch to remote learning and students have been provided with an assignment to be completed and returned when classes resume on Monday, August 31st to earn attendance credit while school is not open for in-person instruction. Extracurricular activities have been cancelled as well. Please stay safe and check on your neighbors!

Chireno Junior High Basketball is here! We will be hosting Martinsville beginning at 5:00pm this Thursday, August 27, with two girls' games and one boys' game. Please note there are guidelines in place to limit the number of people that can occupy the gym and both schools have agreed to these guidelines. Teams will enter the gym from the rear entrances while spectators will enter through the concession area. Only 4 fans per player, manager, and/or cheerleader will be permitted to enter the gym and CISD will keep a running and accurate count of those entering. Each spectator attending the games will be screened for a temperature before entering the building and will be required to wear facemasks or face shields while inside the gym. Fans will also need to social distance to the greatest extent possible when sitting in the stands and sitting in close proximity by immediate family group is encouraged. There will be no concession stand open. However, spectators will be able to bring drinks and snacks to the games. CISD is currently working on a plan to livestream these games through the school's website so that those who cannot attend can still view the games. The season is finally here...Let's go Owls!!!

WELL DONE! A sincere "Thank You" to our parents, students, and faculty/staff for making our first day back a success. We appreciate your understanding and patience as we implement new procedures and make adjustments in accordance with health-related recommendations. It filled our hearts to hear laughter in our hallways again. See you all in the morning!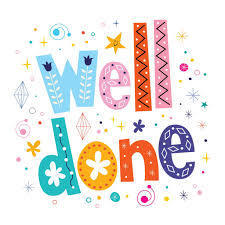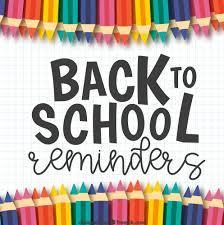 Attention JH Athletes & Parents: Practice for boys and girls basketball players will be after school Wednesday, Thursday and Friday from 3:30-5:30, this week only. Athletes should report directly to the gym after school. Contact your child's coach with any questions.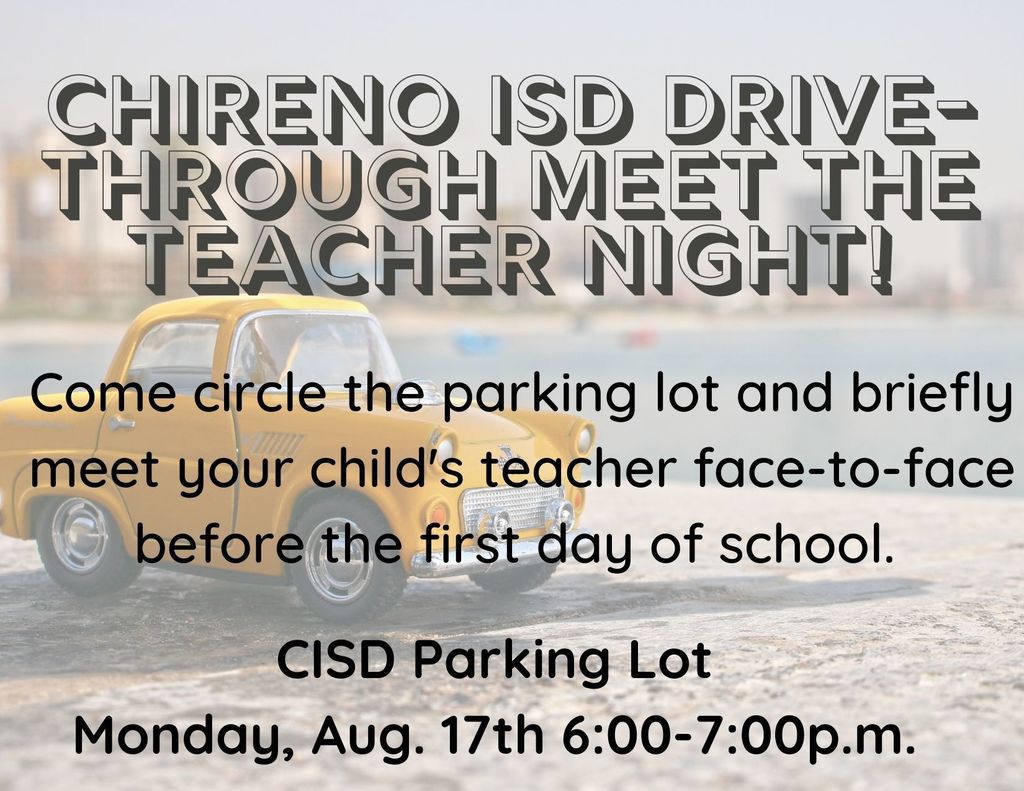 Response Needed! The CISD Student Learning Commitment Form is due tomorrow morning. Parents should complete a form for each child. The link below will allow you to submit an electronic version of the form. Paper copies may be placed in the "return" bin outside the high school. You may email questions to
covidquestions@chirenoisd.org
.
https://forms.gle/C3LJp9xYcuR3KFGq8

DEADLINE EXTENSION The deadline has been extended to August 21st for families to register for the Pandemic-Electronic Benefit Transfer program. Benefit Transfer (P-EBT) provides benefits to buy food from any retailer that accepts the Texas Lone Star Card. P-EBT is a one-time benefit of up to $285 per child and will be issued on an EBT card to assist families during this unanticipated school closure. The online application for P-EBT is now open. Fill out an application here:
https://yourtexasbenefits.com/Learn/PEBT
All students receiving FREE/REDUCED meals are eligible for this benefit.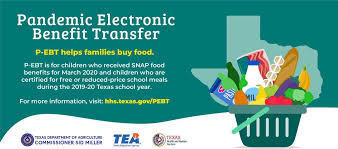 Attention Parents: Are you ready to make a decision for in-person or at-home learning? The Chireno ISD Student Learning Opportunity Commitment Form is now available, by following the link below. You will receive a paper copy of this form in the mail in the next day or so. Parents should complete a form for each child. The paper form or digital form is acceptable. You do not have to complete both. If you have questions or just want to double check your understanding about the learning options, send an email to
covidquestions@chirenoisd.org
.
https://forms.gle/zEJKsCeXu46nZXPR8


Are you concerned about Self-screening your child who is regularly sick with allergies? Are you concerned this may impact which learning opportunity that you should choose? If you have questions or concerns about your child(ren) who are frequently sick with allergies or other illnesses please address those concerns with our school nurse. Together we can work out a solution to keeping your child in school as much as possible and avoid sending them home unnecessarily. Email Mrs. Chasity at
chasity.butler@chirenoisd.org
to discuss the individual health concerns of your child starting school during the pandemic.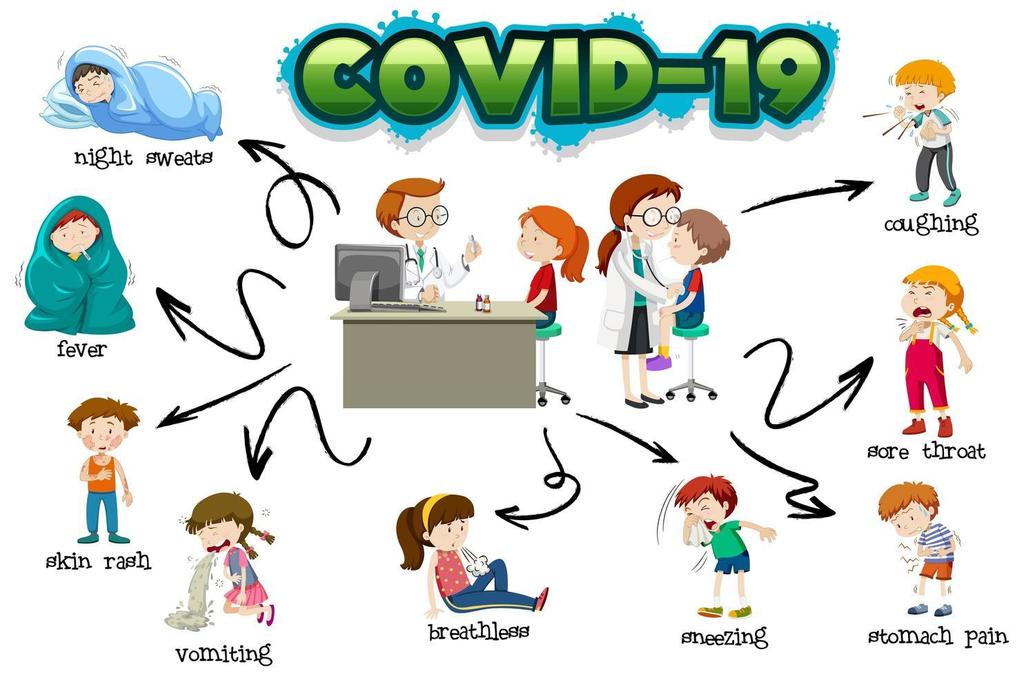 Unsure of what to do for the start of the school year? CISD is prepared to offer two learning options for families. In-person learning will be available for those needing/wanting/ready to send their child back to school for face-to-face instruction. An at-home learning option will be available for those not quite ready and/or uncertain about sending their child to school due to COVID related concerns. The link below provides a detailed description of both options.
https://docs.google.com/document/d/1haaC1GIeL1p3KpTwVHzoGa3zfhIELKgkytxpzLK6w18/edit?usp=sharing
CISD will mail a summary, side-by-side comparison of options to families, along with the required commitment form on Monday, July 27th. Commitment forms will be due by 8:00 a.m. August 5th. What to Expect: CISD Learning Opportunities Plan (posted 7/23) CISD Instructional Side-by-Side & paper commitment forms mailed (7/27) CISD Student Learning Opportunity Commitment Form-electronic version available on Facebook and webpage (7/27) All commitment forms due (by 8:00 a.m. 8/5) Let us know if you have any questions!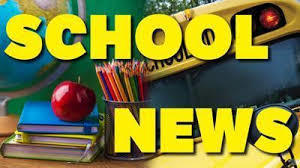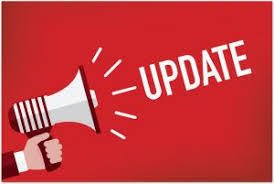 In response to the rising number of COVID-19 cases in Nacogdoches County, our district is taking precautions to keep our student athletes and coaches safe during this time. Therefore, CISD has chosen to suspend summer athletic workouts until further notice. This is effective immediately. We apologize for any disruptions in summer plans but safety is our top priority.

School Supplies will be provided for all students for the 2020-2021 school year at no cost to students. Students will only be responsible for their own backpack and headphones.
The Pandemic Electronic Benefit Transfer (P-EBT) provides benefits to buy food from any retailer that accepts the Texas Lone Star Card. P-EBT is a one-time benefit of up to $285 and will be issued on an EBT card to assist families during this unanticipated school closure. All children who receive FREE or REDUCED lunch through Chireno ISD are eligible to receive this one time payment.